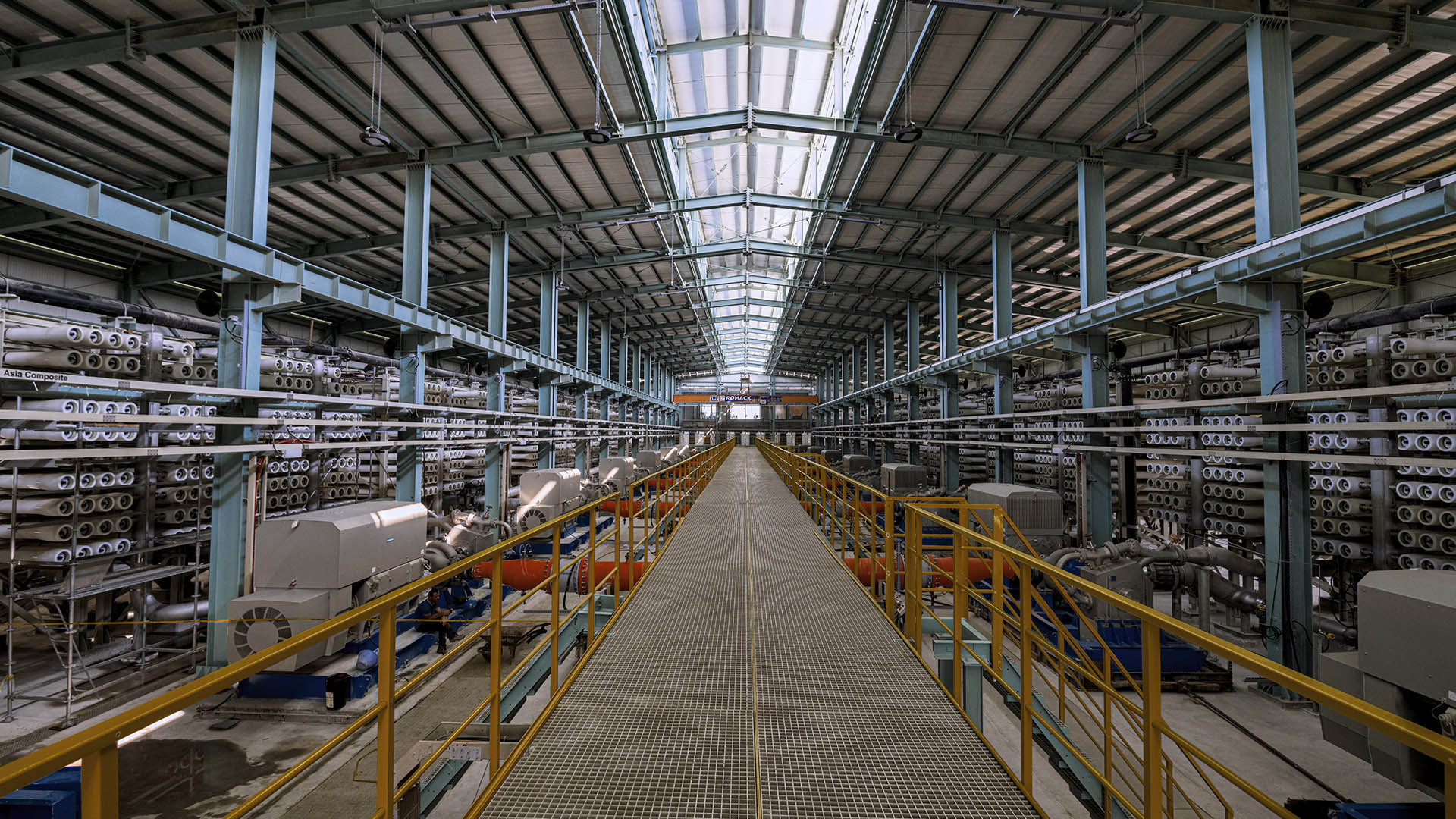 Exploitation of the first phase of the country's largest desalination plant in Bandar Abbas, Persian Gulf water reached the central plateau of Iran
Super User

Hits: 1120
According to the report of the Provinces Group of the Young Journalists Club from Hormozgan, the first phase of the 1.5 million cubic meter desalination plant in Bandar Abbas with a desalination capacity of 200,000 cubic meters of sea water was put into operation overnight by the order of the President and via video conference.
Fereydoun Hemmati, the governor of Hormozgan, said: with the opening of the large desalination plant in Bandar Abbas, water from the Persian Gulf reached Sirjan city in Kerman province.
Hemmati announced the total cost of desalination and water transmission line from Bandar Abbas to Sirjan as 16 thousand and 300 billion Tomans.
He added: "In the first phase of this project, water will be pumped from the desalination plant in Bandar Abbas and through the transmission line with steel pipes with a diameter of 1,600 mm to the Gol Gohar mine in Sirjan."
He said: This transmission line includes 7 pumping stations with a power consumption of 147 MW.
The governor of Hormozgan, stating that the length of the transmission line in the first phase of the project is 303 km with a flow of 4.4 cubic meters per second, added: 2 balance tanks, 6 tanks at stations, 1 storage tank, 10 atmospheric tanks, 10 substations, 150 km power transmission line And 13 cathodic protection stations have been set up at this stage.
Hemmati said: internal capacity building through contracting with 194 domestic manufacturers in order to use the technical and engineering capabilities of domestic manufacturing companies to localize and produce some advanced equipment in the country such as pumps and electric motors and large industrial valves (VFD) from This is one of the most important and effective features of this project.
He added: "With the implementation of the water transfer project from the Persian Gulf to the Central Plateau, jobs have been created directly and indirectly for more than 16,000 people in various engineering and executive categories."
The governor of Hormozgan said: the share of water in Hormozgan from the first phase of this project is 40,000 cubic meters, which was put into orbit to compensate for the shortage of drinking water in the city of Khamir and the surrounding villages.
The national project of desalination of one million cubic meters in Bandar Abbas has been implemented using the internal capacity and capability of our country's engineers and youth.
The 1.5 million cubic meter desalination project in Bandar Abbas is one of the major projects in the country in the water desalination sector, in which about 8,000 billion Tomans in Rials and 500 million Euros in foreign exchange have been invested so far.
---