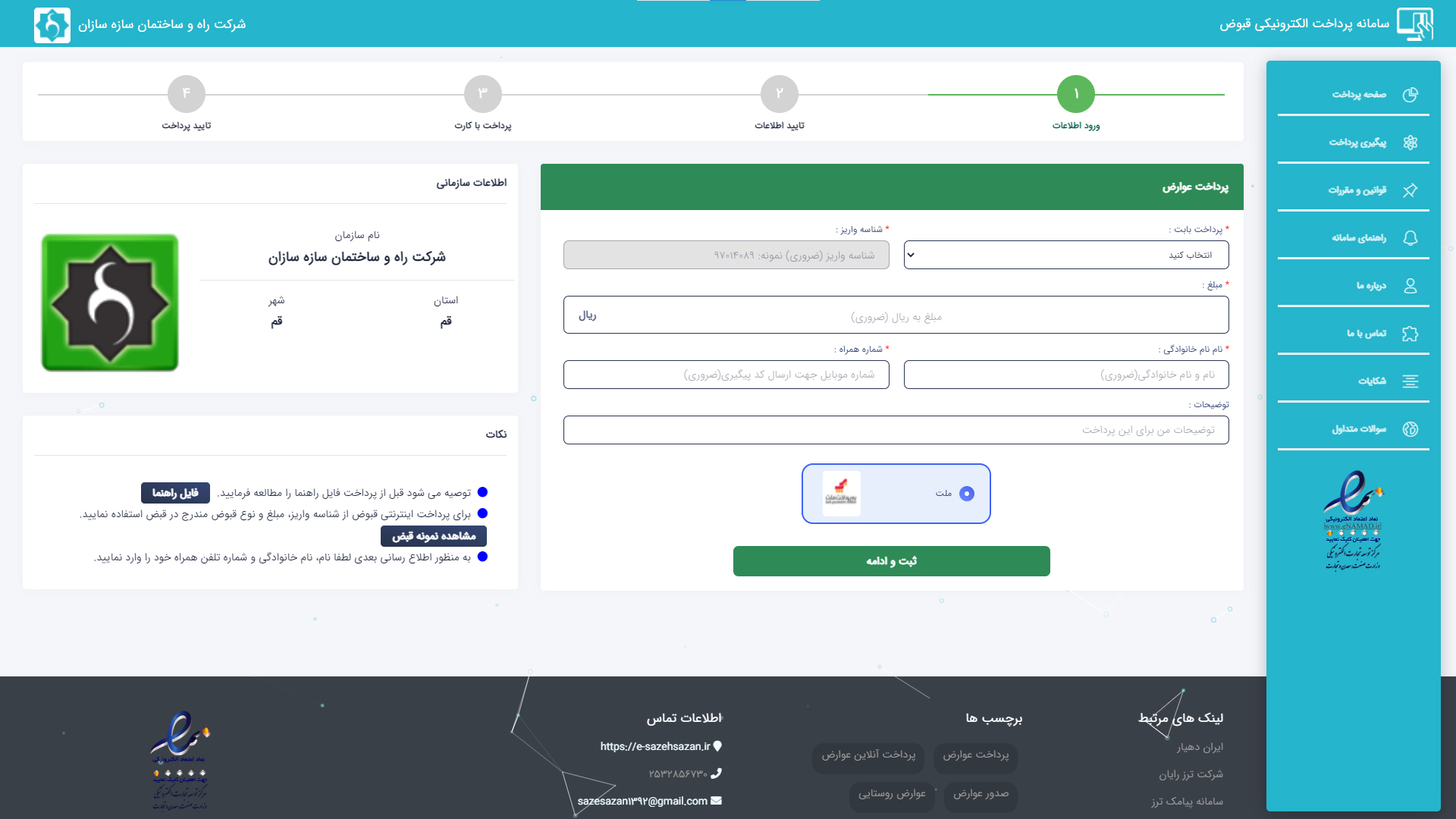 The online payment system for fresh water bills of esteemed subscribers of Qom city was launched
Super User

Hits: 1376
According to the head of Sazeh Sazan Company's subscriber affairs, the citizens of Qom can now pay their fresh water bills through the Sazeh Sazan Company's website.
Freshwater branch subscribers can access this system and pay for their consumed water by using the payment link sent in their bill SMS.
According to the head of subscribers' affairs of Sazeh Sazan Company, considering the pandemic conditions of Corona virus in Qom city, launching this system can minimize face-to-face visits and prevent unnecessary traffic of citizens.
It is worth mentioning that Sazeh Sazan Development and Investment Company currently has about 1600 freshwater subscribers in Qom, which include organs and offices, religious and tourist places, mosques and schools, houses and residential complexes.
The fresh water bill payment system is available to the esteemed subscribers of Qom through this link e-sazehsazan.ir.
---